At PIC, we are committed to our customers' success.
Our goal is to enable customers to become the most successful pork producers in the world. High quality genetics form the basis for success. That's why we focus on using the latest innovations to drive genetic improvement, a global bio-secure supply system to deliver the genetics to producers, and on-farm technical services to help producers realize the value from the genetics. PIC is committed to ensuring that producers can deliver outstanding products to their market — and to the world's consumers.
At PIC, we select for commercially relevant traits that create the foundation for profitable production. Our experienced global technical team can share production insights, proven management practices and strategies to help your pigs reach their potential.
PIC is the swine division of Genus plc, a British-based company with the mission to pioneer animal genetic improvement to help nourish the world. Genus strives to provide beef, dairy and pork producers with superior breeding stock to enable the production of affordable and nutritious animal protein for consumers.
Pioneering genetic improvements in pigs over the years has established PIC as the leading and most reliable swine genetics company with operations in over 40 countries across the globe.
David Hollier
1941-2019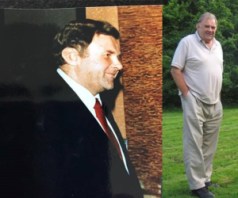 We would like to recognize the passing of a true PIC Pioneer-David Hollier.
David was a colleague of Ken Woolley, our founder. He helped fundamentally change the Global pig industry. His unorthodox, but effective, communication style spread modern pig production concepts (intensive indoor rearing, records, etc.) from England to North America and then throughout the world. David's book 'Aspects of Swine Ecology' – which he apparently wrote and illustrated in airports – has been translated into many languages and has influenced practical pig farms from Wisconsin to Hubei.
He was present at and instrumental in the startup of several PIC businesses and critically their nucleus herds. One of the last things David did for PIC was start our business in China, a country he grew to love – he spent most of the last 30 years in China setting up and running several businesses.
Outside of work, David could be described as a maverick, known for traveling the world with his belongings in a small bag, and he seemed to have the ability to sleep anywhere- even office floors. He had many friends in various countries and made time for them, even with his challenging schedule, often sending some of his many poems.
David was truly one of a kind. We will miss him and honor his memory.
Bill Christianson
COO- Genus PIC
For more information, click here.
Never Stop Improving Your Success
Tosh Farms has been a PIC customer since 1994. Take a look inside their system and see how PIC has worked to maximize their success over the years.
Never Stop Improving Our Relationships
We value our customers and work hard to build good relationships, so that we can succeed together.
PIC Customer Testimonials
The genetics PIC brings to the table allows us to make sure we can deliver a product to the consumer and to the packer that they desire, in a cost efficient manner.
-Tim Schwartz, Schwartz Farms, USA