STRATEGIES TO ACHIEVE MORE FULL VALUE PIGS AND MAXIMIZE FEED CONVERSION
Tuesday, March 8, 2022, at 11:30 AM CST
---
---
Resources

Find resources on PIC Road Show topics to order for delivery or download for easy access.
References made in the Road Show to the white wash protocol can be found here and the AASV abstract by Dr. Cara Hayden can be found here.
---
Session Overview
Achieving full value pigs starts with understanding the quality of the weaned pig received. Then, the focus shifts to early pig care to match the pigs' needs to ensure the best start. Next, the emphasis is on keeping them growing. Learn strategies and about tools available to help achieve more full value pigs.
Early pig care

Developing placement plans for pig management success
Increasing feed intake for weaning recovery and reducing fallbacks
Creating a comfort zone for pigs to thrive
Ensuring hydration for increased feed consumption
Maintaining health through biosecurity
Learn what drives feed conversion and methods to improve feed efficiency.
Why weaning weight & age, and health status matter
Feed availability in every pen, every feeder, every day
Environment helping or hindering?
---
Session Speakers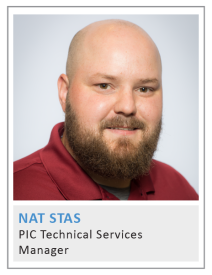 Nat Stas serves as a Technical Services Manager for PIC, specializing in wean-to-finish and early pig care. His swine industry experience includes production, research and academia. Nat received his Bachelor's Degree in animal science from Pennsylvania State University and obtained his Master's Degree in animal science at the University of Illinois, focusing on swine genetics and reproduction.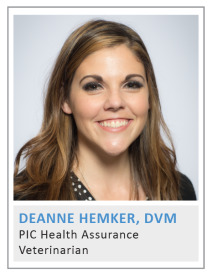 Deanne Hemker, DVM, is a Health Assurance Veterinarian for PIC. She is responsible for the implementation of the PIC Health Assurance Program, including BioShield™, PIC's biosecurity program with PIC customers. She also provides health services and solutions to support customer needs. She received her veterinary medical degree from Iowa State University in 2014 and was employed with The Maschoffs as the genetic herd veterinarian prior to joining PIC in 2018.
For questions about the event, contact pic.events@genusplc.com or your PIC Account Representative.