Hanneke Feitsma Leaves Lasting Impact
With great sadness, Genus and PIC share with our customers, partners and friends in the industry that Hanneke Feitsma, PIC's Global Gene Transfer Center (GTC) Quality Assurance Manager, has passed away at the age of 59.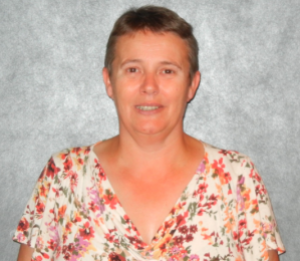 Hanneke was born in Leeuwarden, the Netherlands and received her veterinary degree from Utrecht University in 1987. For 25 years, Hanneke worked with the Dutch pig AI industry. One of her most significant achievements was the reduction in sperm cells per semen dose from 4 billion cells down to 1.2 billion cells for all AI studs in the Netherlands.
In 2013, Hanneke moved to the USA. She joined PIC as GTC Quality Assurance manager in 2015. Hanneke was instrumental in establishing a global quality assurance and quality control program for PIC's owned and contracted GTCs. This has resulted in an increase of consistent, high-quality semen production across PIC's GTC network.
Hanneke has published more than 38 articles in different journals and was frequently asked to present on boar semen preservation, boar stud and AI procedures, and hygiene control in boar semen production. She possessed a wealth of expertise in swine fertility and artificial insemination; excellent character and work ethic; the talent to combine science with the practical realities of the swine industry; and an overall passion to improve swine reproduction and genetic dissemination. As a result, Hanneke was a world-renowned expert in her field, influencing many of us in the industry, from academia to business leaders and farm managers.
Hanneke will be greatly missed, and our thoughts are with her two sons residing in the Netherlands and other family members living across the globe.